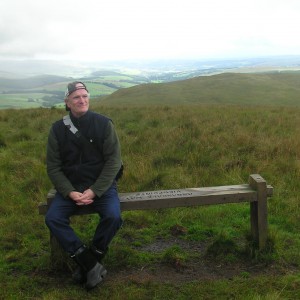 Welcome to the new and revamped astropotential.com! This is my very first blog post, and I'm not sure how things will proceed from here, but I do have a few articles that I 'm looking to polish up and post here, and I'm looking forward to interacting with many of you.
It has been almost a full four months since I climbed aboard the big bird and flew across the atlantic ocean, back to my homeland after 32 years in the US. I left Sedona, Arizona, my hometown for the past 19 years, with a mixture of excitement and trepidation, anticipating that my return would be to a country rather foreign to the one that I left so long ago.
I had been feeling the need to return to Scotland for the past several years, and in the end my decision was precipitated by the death of my beloved siamese cats Eros and Buddha in 2012, and then by the rapid deterioration of my right ear. I'm still waiting for a full diagnosis from an EN&T specialist, but the symptoms I have seem to be "Hyperacusis", and I appear to have a sub-set of that called "Recruitment", which meant I was suddenly unable to teach classes or workshops because of my acute sensitivity to sound. After several months of watching my life and my finances draining away, I reached out to my circle of friends for assistance, and raised enough money to get myself and my most treasured belongings over the great pond.
Thankfully the UK has universal health care, and so ever since I arrived here, I have been addressing all of the health issues that had been neglected over the past 3 decades due to health care being prohibitively expensive in the US. I have also been reunited with my dear old Mother who has welcomed me into her home after such a long absence. Needless to say we have been enjoying catching up with the lost years and sparking all kinds of old memories.
The past few weeks have been spent designing and creating the new website which launched on Thursday November 26. I chose to publish the new site on Thanksgiving day in the US, partly because I liked the astrology of the day, and also as a symbolic thank-you to all of the Americans who have taken classes from me, had consultations with me and have welcomed me into their hearts and their homes over the past 32 years. I came to the US as an eager young astrologer, and it is through my experiences with all of you that I return to my homeland, a seasoned astrologer with a lifetime of experience. In particular I want to thank all of the angelic beings that made donations to my immigration fund, bought my excess possessions and booked last-minute readings in an effort to help me reach my goal. Thanks to all of you, and to all of those who supported my vision in a myriad of other ways, I am now settled into a new life, living in a moist and cool climate, after so many years in the dryness and warmth of the high desert. Surprisingly, I find Dumfriesshire relatively unchanged in the years that I have been absent, and the countryside looks much the same as it has for the last several decades. I have been enjoying lots of long walks with my Mother's lovely black labrador, Sable, as I adjust to a different world.
When I started this post I thought I'd talk some astrology, but on reflection I'll leave that mostly for another day. What I will mention though, is the continuing and ongoing square alignment between Pluto and Uranus, that is still grinding away on both collective and personal levels, exposing out-of-date forms and demanding change at profound levels, both personally and globally. The world is changing faster than our ability to keep up with it, and I fully expect the next year or two to accelerate this process. In one sense these may seem like scary times, but I am confident that where we're headed will make all of our current discomfort worthwhile. In the meantime, hold onto your hats, keep your compass pointing to "T" for Truth, and enjoy the ride!
many blessings
Gavin